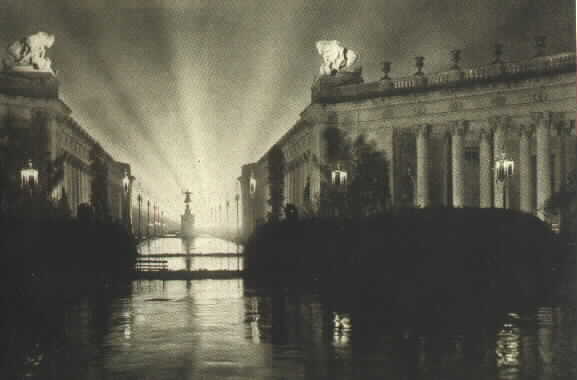 Henry Bacon, Architect.
Evelyn Beatrice Longman, Fountain of Ceres (center)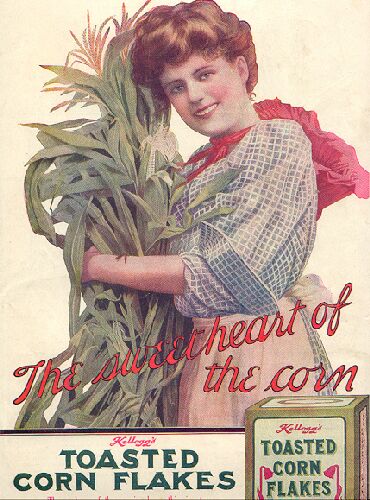 Advertisement for Kellogg's Corn Flakes, 1907. Due to the enormous success of Corn Flakes, the creation of eugenicist J.H. Kellogg and his brother W.K. Kellogg, cereal replaced cooked foods as the main breakfast fare for Americans. The Sweetheart of the Corn--a modern Ceres--beguiles the consumer with her healthful smile and rosy compexion as she embraces her agricultural bounty.